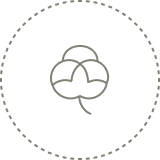 33500
Kgs of cotton waste saved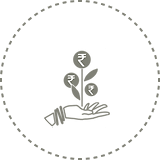 ₹25,00,000
Income generated for women artisans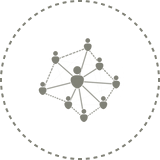 200+
Indigenous lives impacted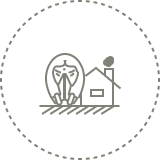 50+
Jobs for rural women created
With every step in this ecosystem, Indian Yards Foundation and The Good Gift combined, we seek to answer 3 primary questions - Is it good for you? Is it good for the maker? Is it good for the planet?
We use fabric and yarn for most of our craft forms. All of this material is 100% cotton and of the highest quality. For the dolls dresses we use fabric that is recycled from pre-consumer textile waste. It is sourced locally within the region, ensuring a lower carbon footprint. We use wooden components as add-ons with some of our craft forms that are sourced from responsibly managed forests. We have put in additional efforts to ensure that these input materials are safe and ethically produced. They have been tested and certified by global institutions such as OKEO-TEX, FSC, SEDEX, Etc.
All our artisans work from their respective homes which means their traditional ways of living aren't disrupted. They work anywhere between 5-6 hours a day allowing them to care for their children and elderly, and complete their chores. We believe these communities have traditions and practices that are key to maintaining the balance of a biosphere like the Nilgiris. Hence, our focus is towards generating more value for their time versus making them work more hours. This approach helps with generating equitable income and fair trade.
Each of your The Good Gift purchases comes packed in a consciously designed reusable gift box. The gift box also contains a number of cards that can be reused as bookmarks. One of the cards is the maker card that introduces the artisan who made the product thereby demonstrating traceability. The entire box along with its contents is 100% biodegradable and plastic free.
The Good Gift is Craftmark certified, a WFTO provisional member, Goodmarket approved, SEWF-verified social enterprise and a Mountain Partnerships member.
Craftmark authenticates genuine hand-crafted processes from all over India. Established in 2006, Craftmark develops sector-wide, process-specific standards and norms for labeling a product as hand-made and increases consumer awareness of distinct handicraft traditions. They authenticate handmade products and therefore, the applicants undergo a strict verification process by Craftmark representatives.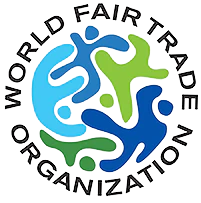 The World Fair Trade Organization is a global community that verifies Social Enterprises as practicing Fair Trade. To be a member, the enterprise must prove that they are putting the planet and the interests of indigenous and marginalized artisans, farmers and workers first. They use Peer Reviews and independent audits to ensure that the enterprise is practicing the 10 principles of Fair Trade.
Good Market is an online curated ecosystem that makes it easier to find and connect with Social Enterprises, cooperatives and other responsible businesses, or changemakers. It is a community platform designed around transparency. To facilitate trade, collaboration and collective action.
SEWF Verification recognises existing regional and national social enterprise verification systems. The service aims to support the growth of the global social enterprise ecosystem and expand market access for all social enterprises globally.
The Mountain Partnership is a United Nations voluntary alliance of partners dedicated to improving the lives of mountain peoples and protecting mountain environments around the world.